The Hummin'Birds can usually be found playing weddings and other special events in the Denver/Boulder area or in a rustic, mountainous setting somewhere in Colorado.
Whatever the occasion, we work with you or your event planner ahead of time and on the day of your event to ensure the music is seamlessly coordinated throughout. From detailed itineraries, special requests and sound checks to dressing the part, we've got it covered start to finish.
Our goal is to create an enjoyable and memorable experience. As seasoned professionals we know this also means providing a worry-free service. We typically arrive on site at least an hour ahead of time to set up sound and go over any last minute details with you or your planner. Once things get rolling, you can relax and enjoy yourself along with your guests while we take care of the musical ambience and entertainment. At the close of the event, we aim to leave no trace but a lasting good impression.
Book your next event with us:

Weddings
Anniversary celebrations
Corporate events/parties
Birthdays
Festivals
Square dances/contra dances
Community events
Funeral/memorial services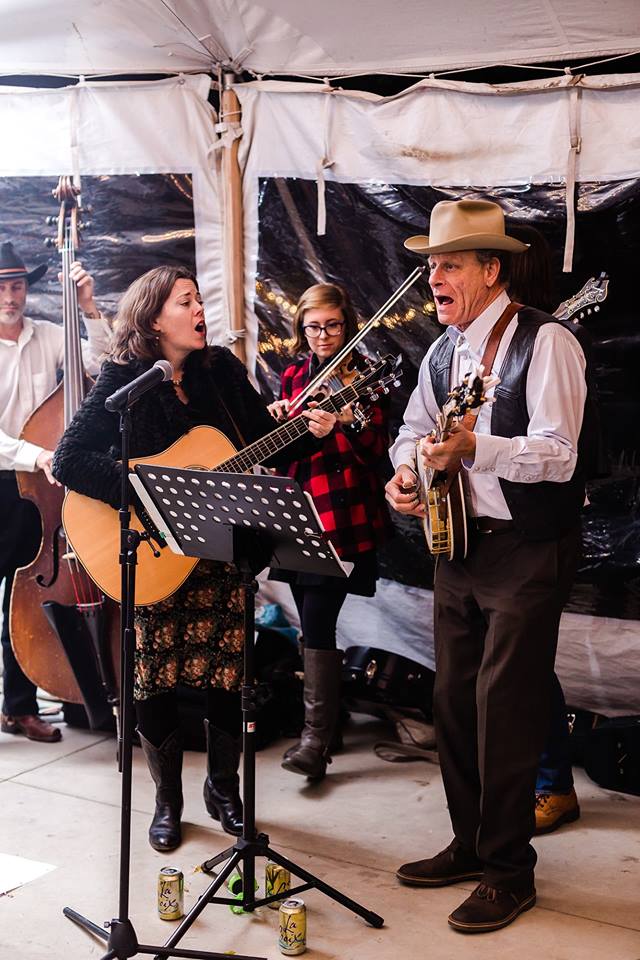 Some venues we've played: